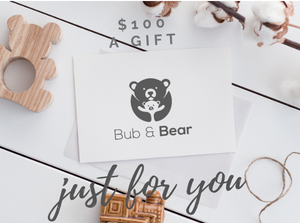 Want to buy a mama or bub something special, but not sure where to begin?
The Bub & Bear Gift Card is the perfect idea!
In denominations of $25, $50, $75 and $100 it fits every budget and occasion!
Give mama the freedom to browse and pick and choose what she wants, because mama knows best!